Issue 4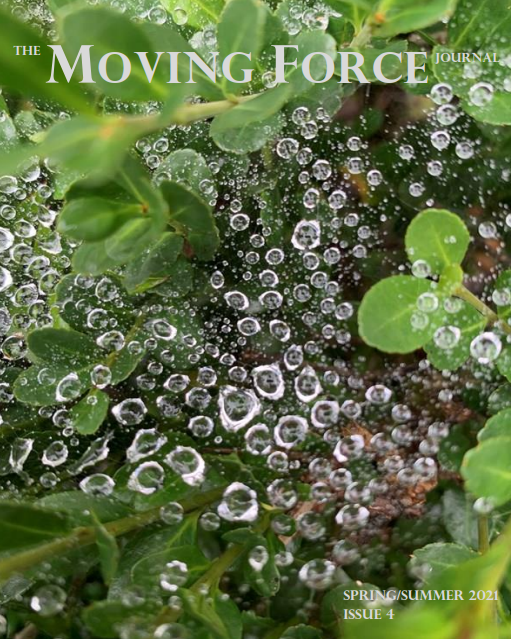 Welcome to the Spring/Summer 2021 issue of The Moving Force Journal. In this issue, we're excited to feature:
Poetry from Lawrence Bridges, Mary Camille Thomas, Catherine Reef, and Jeanette Lynes;
Fiction from Brittany Ackerman;
Non-Fiction from Mark Stoneman; and
Art from Hugh Findlay, B.A. Brittingham, Jerome Berglund, and James Reade Venable.
If you haven't already, be sure to also read all our previous issues.